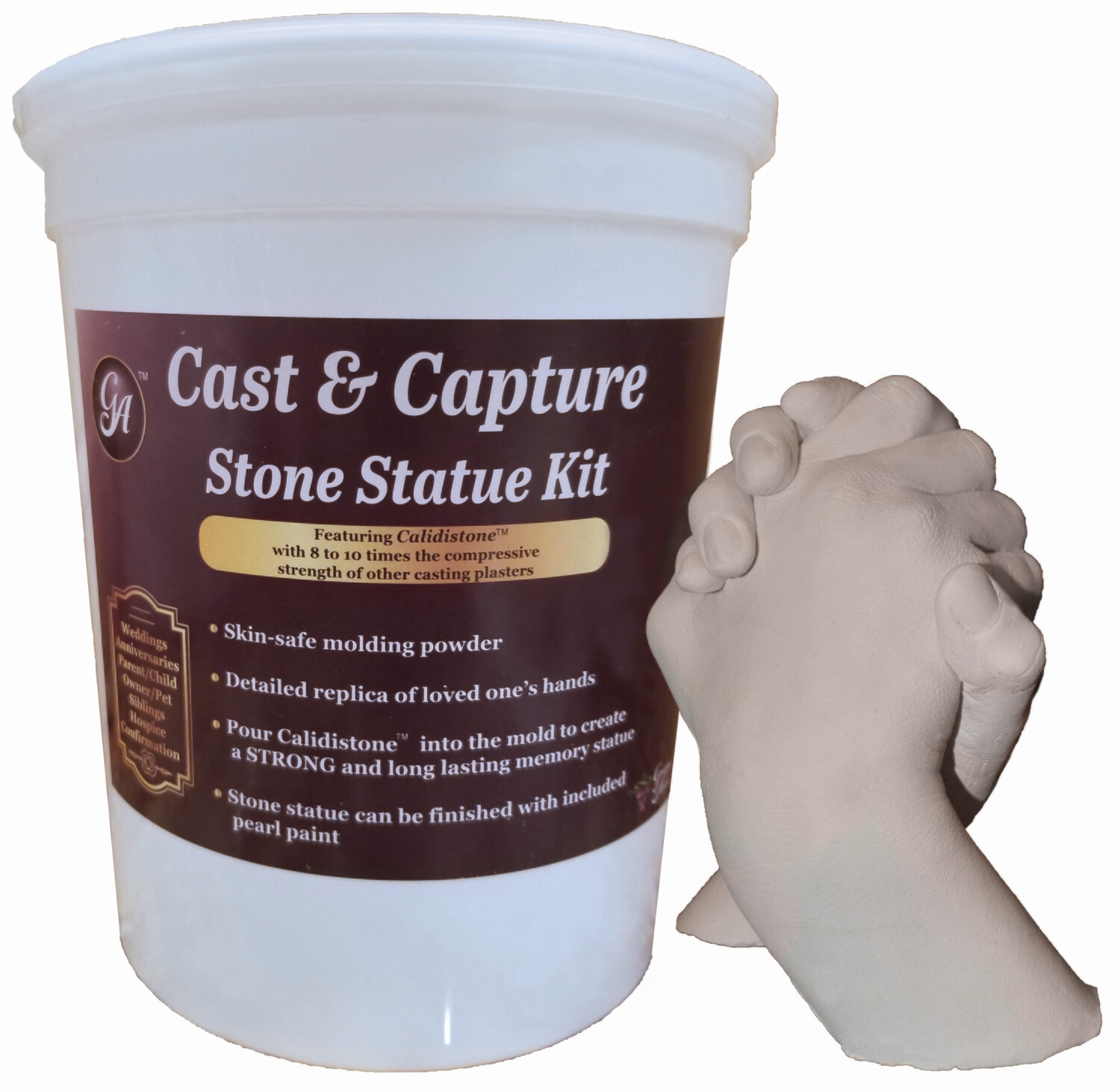 Memory Keepsake Hands Statue Kit Molding Powder & Casting Plaster by Grape Arts
00000
Product Details
Brand:
Grape Arts, a Grape Van Gogh affiliated company
DIY Memory Keepsake Hands Statue Kit Molding Powder and Casting Plaster by Grape Arts
Cast and Capture Stone Statue Kit
Easy to use DIY kit includes enough material to cast two adult hands or 3 smaller children's hands.
Featuring Calidistone, 8-10 times the compressive strength of other casting plasters
The fine Calidistone powder mixes to a smooth consistency lending to the fine detail on the finished product.
Kit includes: 1.1 lbs of molding powder, 2.5 lbs of Calidistone powder, pearl paint, paintbrush, detail pin,
bucket 7.25 inches deep with a 6.16 inches wide at the mouth,

Easy to read instructions written in American English
• Includes finishing paint in pearl white

Ample time to obtain your mold. Up to 8 minutes of mixing and setting time.
Skin-safe Silica Free molding gel
Made in the U.S.A.
You might choose to create a memory for a wedding, anniversary, family generations, siblings,
church confirmation, best friends, or perhaps with a relative on hospice.
Save this product for later